Art History on
Escalators
(2017/2021)
People normally stand still and thier body becomes sculptural while taking an escaltor. When it comes to a set of up-and-down escaltors, the transport suggests a circle of time and staged catwalk.

Through reenacting a series of poses, movements and actions of selected paintings, photographs, sculptures and videos that mark a spectrum of art history, this work proposes alternative ways of reading artworks and their history with flux, while selected images of different times travel in an endless loop. It also creates an encounter that museum visitors are invited to perform together and rethink the divide of art and the everyday.

The live installation Art History on Escalators was first developed in the collective-happening project 8 days 2 Nights and 10 artists led by River Lin presented by the Taipei Fine Arts Museum in 2017.

In 2021, the work takes over the escalators of and is presented by the Centre Pompidou in Paris, part of the event Tableaux Vivants.
The list of visual texts in this performance

︎Works in the collection of Centre Pompidou:
Georges Rouault, Acrobat , 1913
Fernand Léger, Composition with three figures , 1931
Henri Matisse, Blue Nude II , 1952
Kiki Kogelnik, It Hurts with a Scissor , 1974-1976
Otto Dix, Portrait of Journalist Sylvia von Harden , 1926
Eli Lotar, Roger Vitrac, Alfred Jarry Theater , 1929 - 1930
Man Ray, Marcel Duchamp, Bronia Perlmutter , 1924

︎Other works:
René Magritte, The Son of Man , 1964
René Magritte, The Lovers , 1928
Sandro Botticelli, The Birth of Venus , 1486
Michelangelo Buonarroti, The Creation of Adam , 1512
Michelangelo Buonarroti, David , 1504
Auguste Rodin, The Thinker , 1880
Auguste Rodin, The Bronze Age , 1877-1880
Jean-François Millet, Des Glaneuses , 1857
Edvard Munch, Le Cri , 1893
Anonymous artist, Gabrielle d'Estrées and one of her sisters , 1594
Vincent Van Gogh, At the Door of Eternity , 1890
Valie Export, Smart Export , 1968
Yoko Ono, Cut Piece , 1964
Bruce Nauman, Self Portrait as a Fountain , 1966
Marina Abramović and Ulay, Imponderabilia , 1977
Hito Steyerl, How Not to be Seen. A Fucking Didactic Educational .MOV File, 2013
Portrait of Ai Weiwei
Yves Klein, The Leap in the Void , 1960
Tehching Hsieh, Time Clock Piece (One Year Performance 1980-1981)
Concept & choreography : River Lin
With Ashley Chen, Shihya Peng, Bijia Yang, Lucien Reynes, Yilin Yang et Pedro Lozano Gomez. (Paris edition 2021)
Production: Centre Pompidou, as part of Tableaux Vivants curated by Caroline Ferreira.

With Yuju Lin (Taipei edition 2017 as work in progress)
Production: Taipei Fine Arts Museum, as part of exhibition Arena curated by Jo Hsiao.

photo by Chang Wei (Taipei) / River Lin (Paris)
My body is a queer library
(2022)

(2019/2022)


(2020)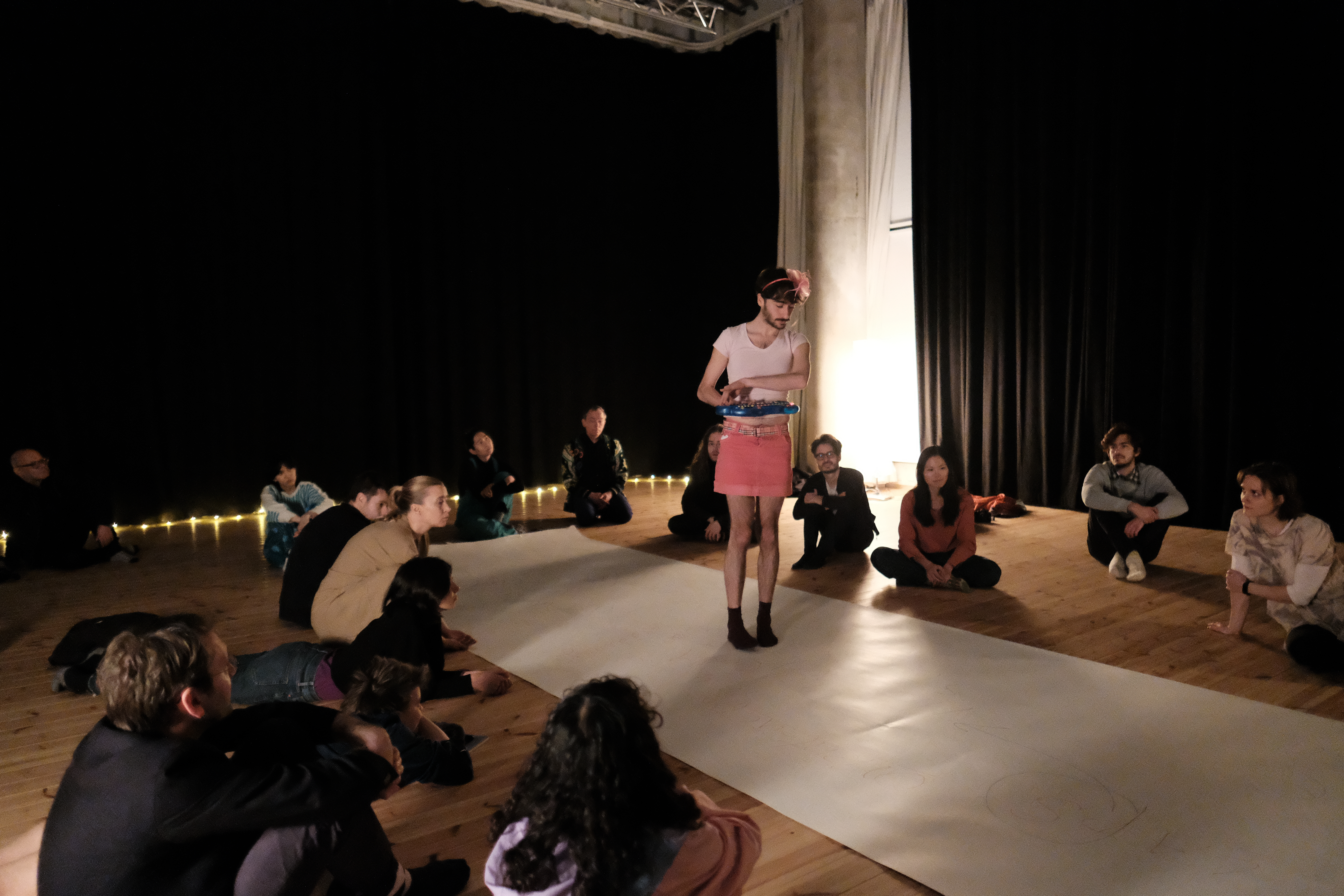 (2022)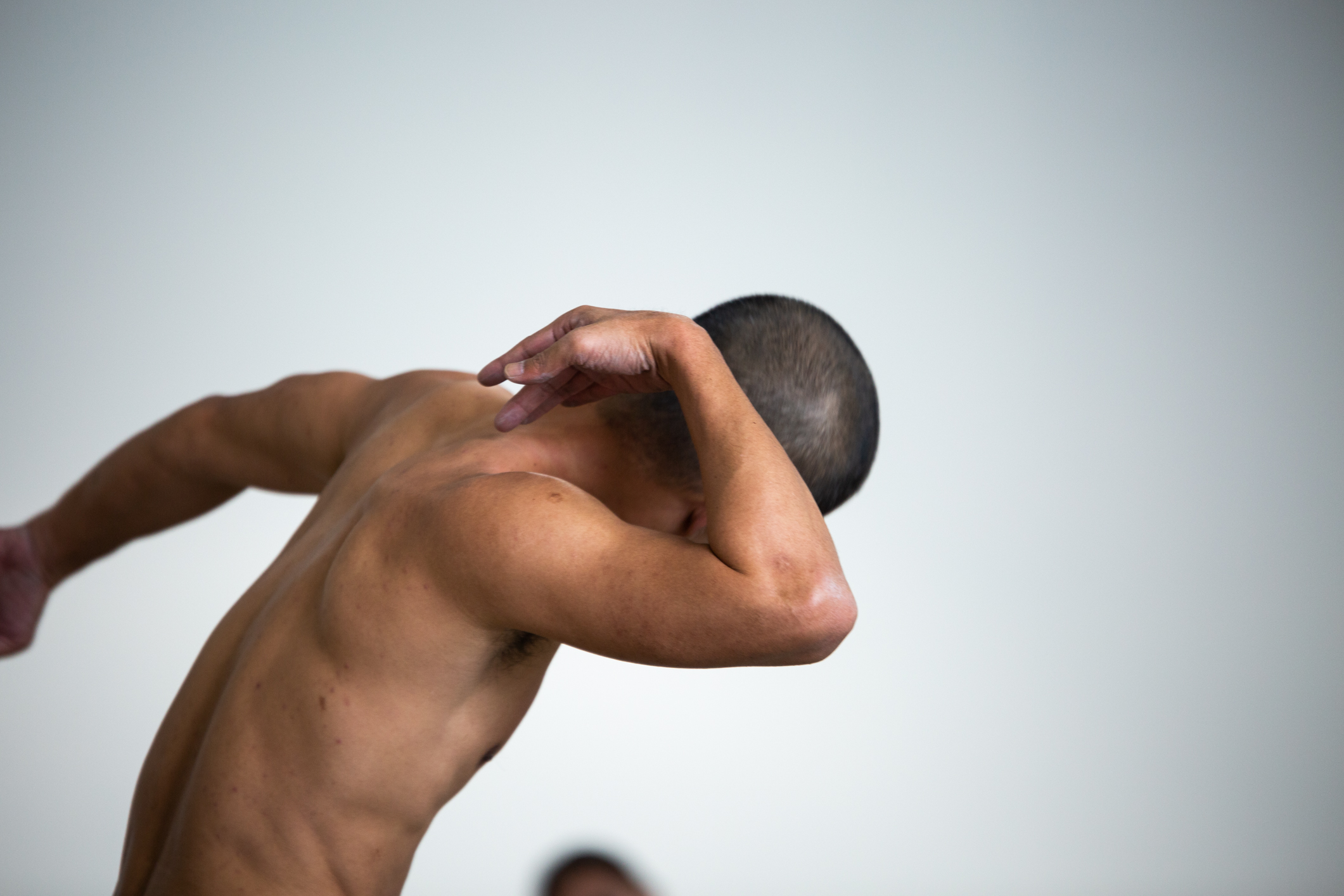 (2016)
(2022)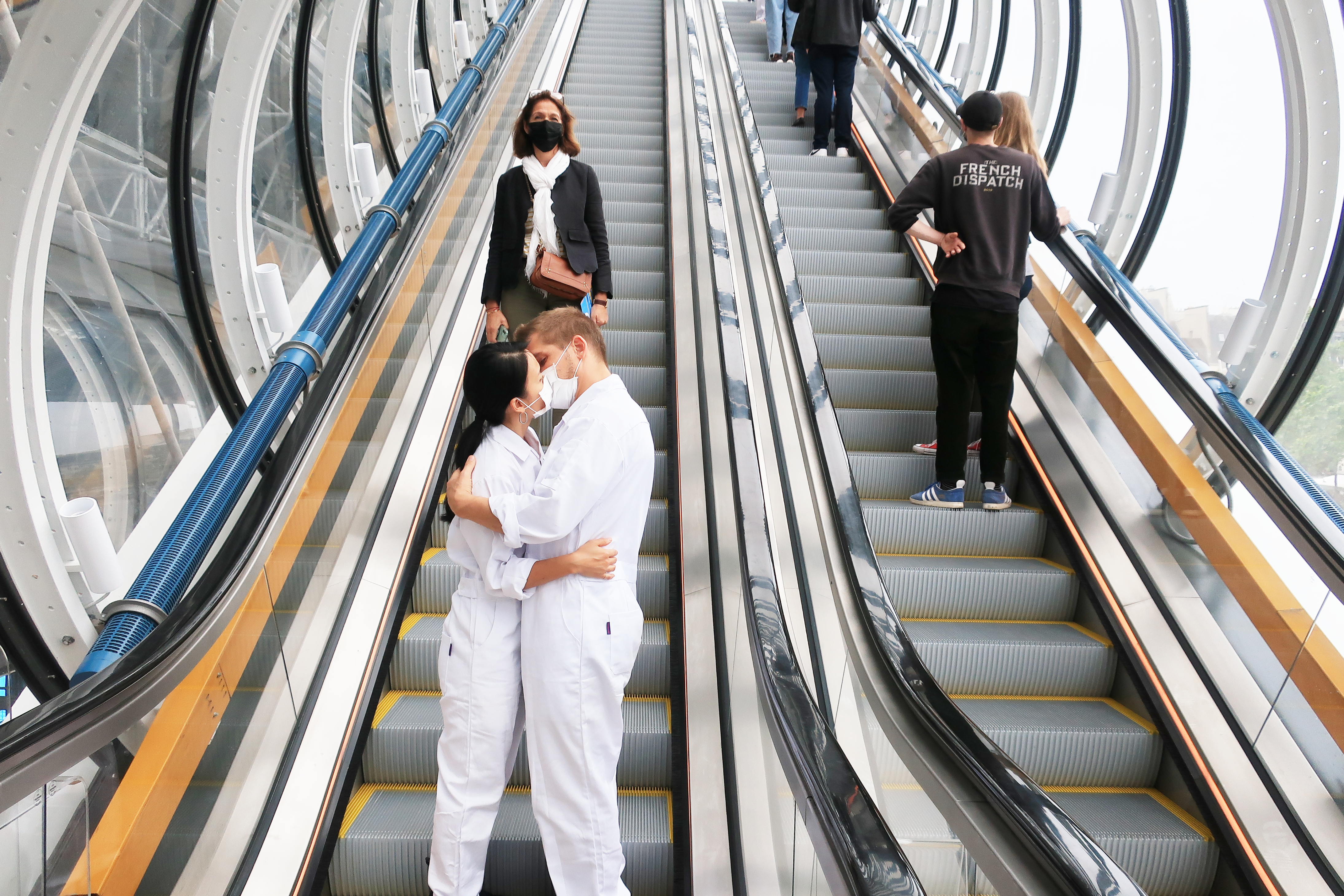 (2021)


(2021)

(2020)


(2014)
Installation / mixed media
(2016-2018)
(2019-2020)
(2019-2020)
(2016)

Sleeping Series
(2019-ongoing)
(2017)
(2015/2016)