Dancing with
Gutai Art Manifesto 1956
(2020)
> Taipei 2020
Cocept, choreography, installation: River Lin
Artistic collaboration and performance: Tien Hsiao-Tzu, Chen Jun-Yu, Chien Shih-Han, Hsu Jia-Ling, Chang Yun-Chen, Chen Hsin-Hung, Eric Tsai, Li Wen-Hao, Chen I-Chien.
Photography documentation: Chen You-wei
Video documentation: Chen Kuan-yu

Production: Taiwan Contemporary Culture Lab as part of Re:Play + NPO Dance Archive Network as part of TOKYO REAL UNDERGROUND—Tokyo Tokyo Festival Special 13.

Special thanks: KATO Mizuho

Duration: 5 hours

Premiere: 18 November 2020 at C-Lab Taiwan, as part of the exhibition Re:Play.


Gutai, founded by YOSHIHARA Jiro in Ashiya in 1954, is one of the most remarkable artist collectives and art movements in the postwar-Japan context for its pioneering, radical and performative approach and experimentation on art making. As Gutai Art Manifesto published in 1956 states, "Gutai Art does not alter the material, but brings it to life."

Through wearing light bulbs, passing through framed papers, moving on the mud, drawing by feet, throwing bottles of pigment, and sculpting smoke on stage, the Gutai artists have challenged boundaries of art, choreographed relations between objects and the body, and conceptually performed intersections of the liveness and visual art.

How Gutai's conception and practice would arguably chart the history of performance art and inspire a new lexicon of today's live art is a point of departure for River Lin to conceive this project "Dancing with Gutai Art Manifesto (1956)."

Transforming the Gutai Art Manifesto into a score and revisiting selected works of TANAKA Atsuko, SHIRAGA Kazuo, MURAKAMI Saburo and SHIMAMOTO Shozo among others, this project attempts to replay a series of actions, movements and happenings as expanded choreography straddling painting, sculpture, installation, participation and performance via a collective process and rehearsal.
︎

如果具體派宣言是一首舞譜

1954年,吉原治良以關西為基地集結一群年輕藝術家創立了具体派(具体美術協會)。隔年他們舉辦了兩檔展覽,遂於1956年發表了具体派宣言。吉原指出,「具体派不改裝物材,而是讓它們活現起來。」為探索「活」的藝術,藝術家們穿上燈泡、穿破紙牆、在泥巴上打滾、以雙腳作畫、拋擲顏料、在劇場舞台上噴放煙霧,透過實驗肉身與物件之間的各種交互運動,操練視覺藝術脈絡下的表演觀念與實踐。

具体派的展演路線顛覆了現代主義式繪畫姿態,於彼時社會文化情境掀起一陣炫風,開創日本戰後藝術前衛美學的新頁。而今,具体派是否可能架構出一個行為藝術史的座標,在當代現場藝術實踐的進程中啟發一種新的動作語彙,成了本計畫的創作與研究起點。

在《如果具体派宣言是一首舞譜》的後設情境裡,林人中將把原宣言輸出、演繹為動作譜。透過集體排演,同時返視田中敦子、白髮一雄、村上三郎及嶋本昭三等核心成員的作品文本,引發一系列介於偶發、繪畫、雕塑、裝置、參與等觀念之間的擴延性編舞。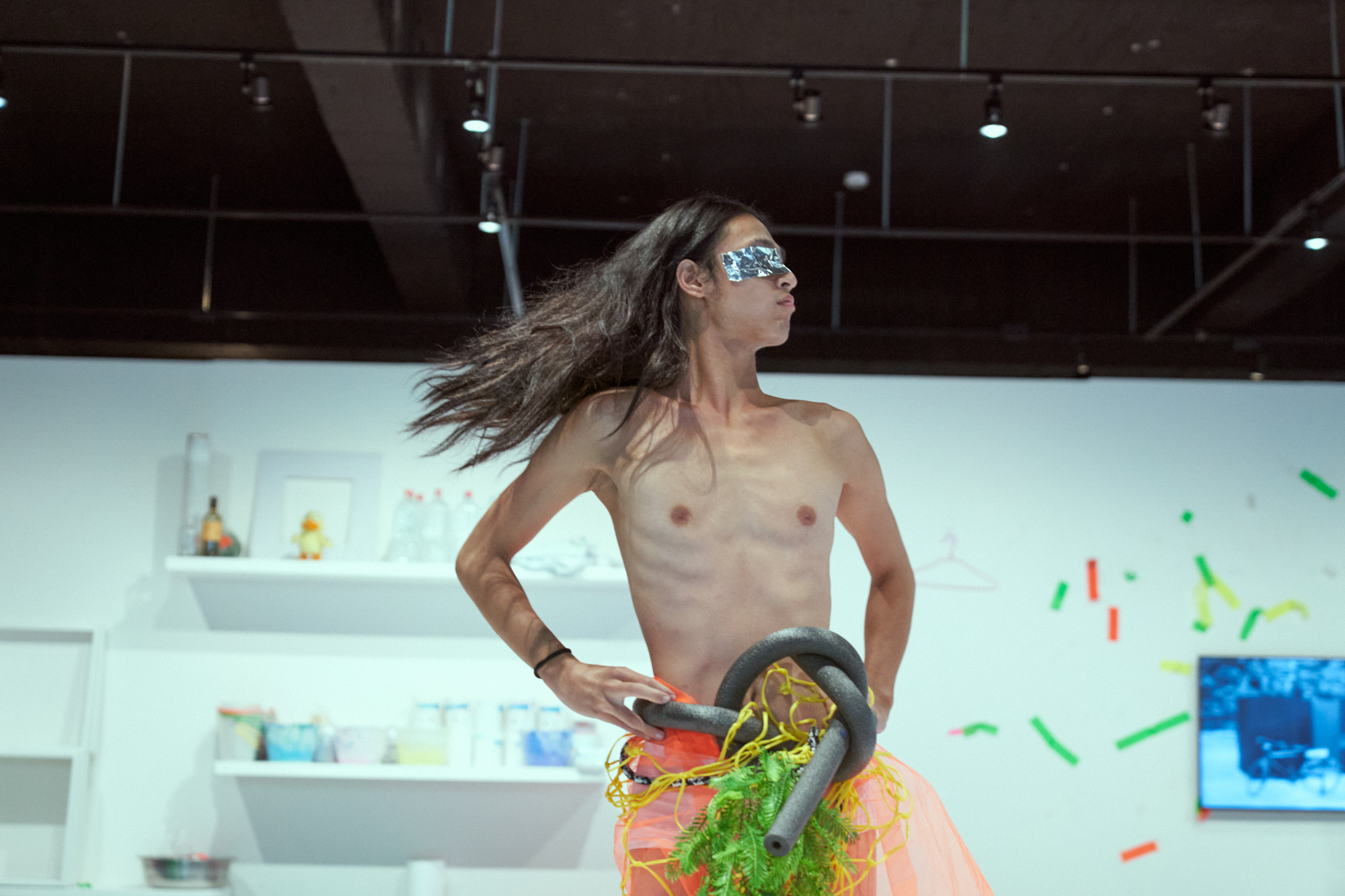 My body is a queer library
(2022)

(2019/2022)


(2020)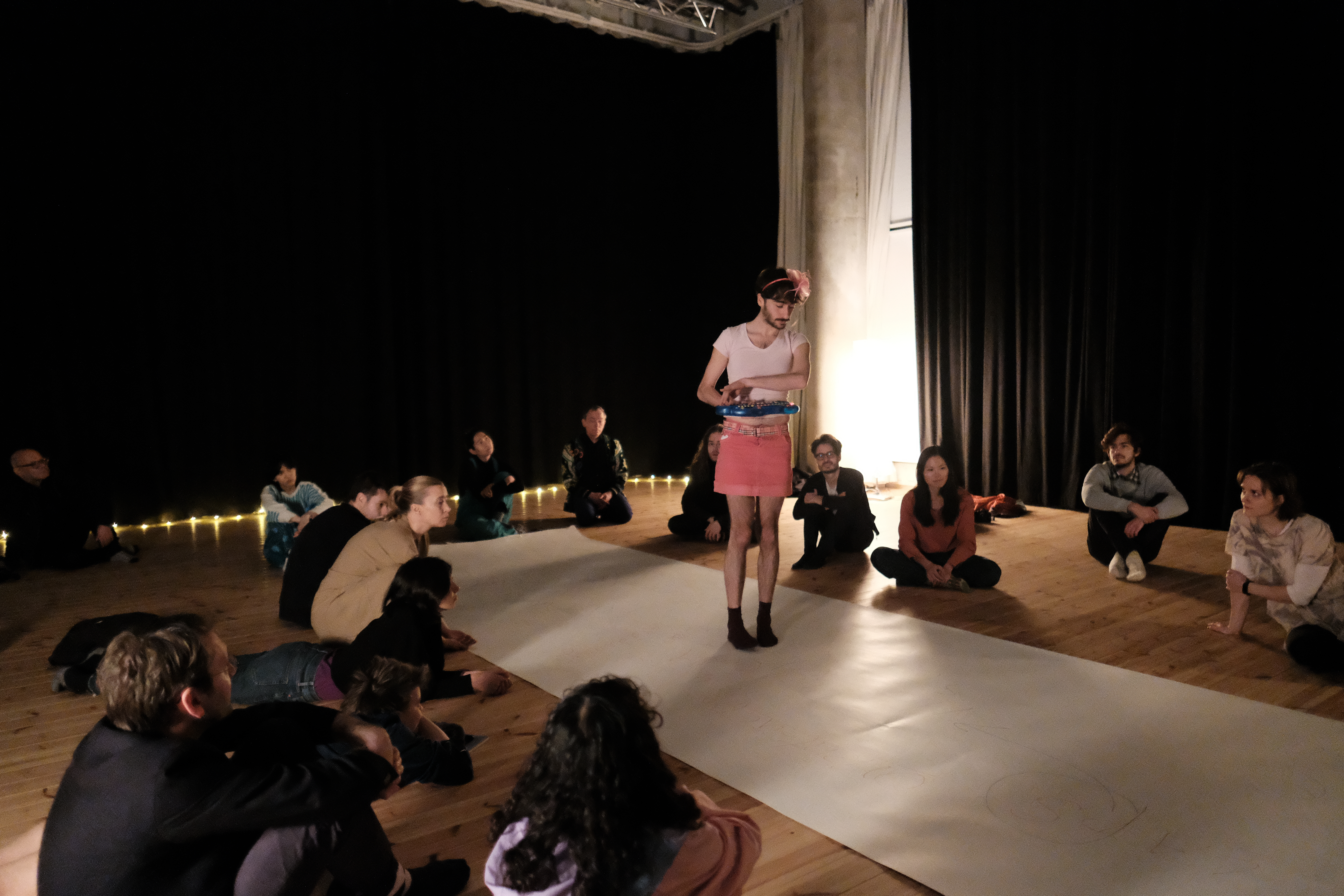 (2022)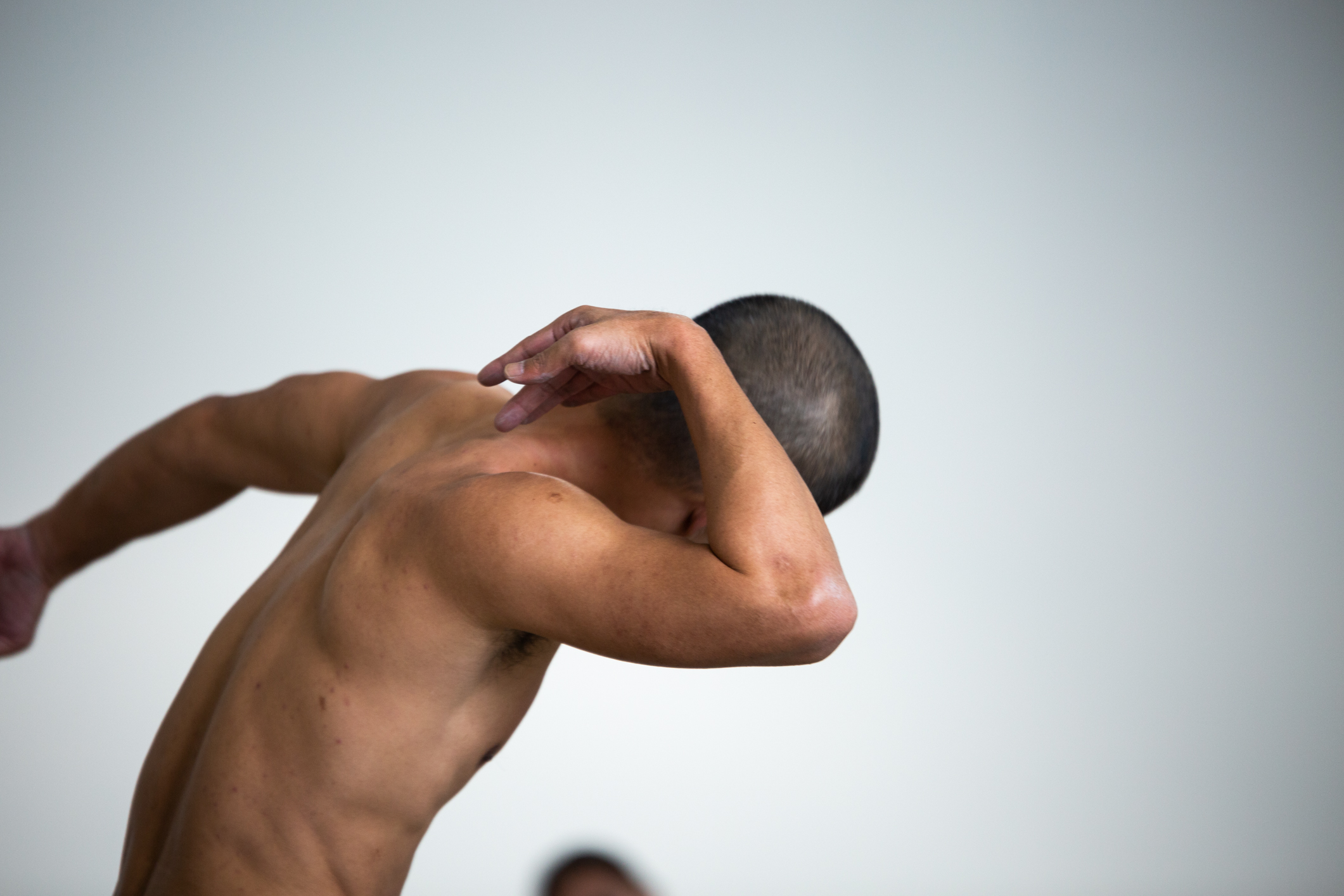 (2016)
(2022)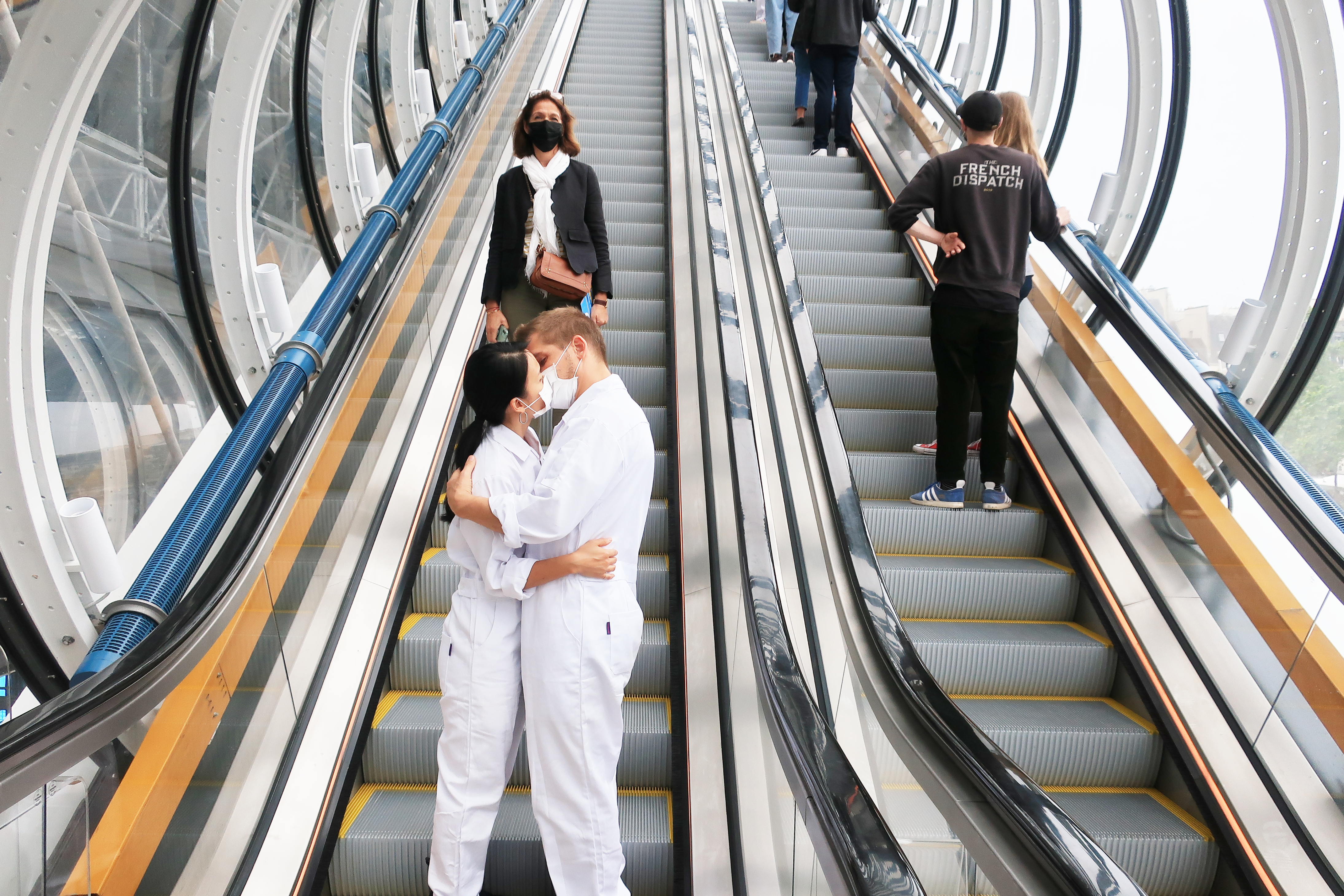 (2021)


(2021)

(2020)


(2014)
Installation / mixed media
(2016-2018)
(2019-2020)
(2019-2020)
(2016)

Sleeping Series
(2019-ongoing)
(2017)
(2015/2016)